Outstanding
offices with an unconventional style
Brisk offices will be located in lively upcoming area Hondsrugpark in Amstel III in the South-East of Amsterdam. The three-layered plinth along the Hondsrugpark offers around 3,200 sq m office space and is part of a development of approx. 31,500 sq m office and residential space including an underground parking garage.

The office has an industrial look and feel with a lot of natural daylight and located next to the park, allowing users to enjoy the outdoors during their breaks.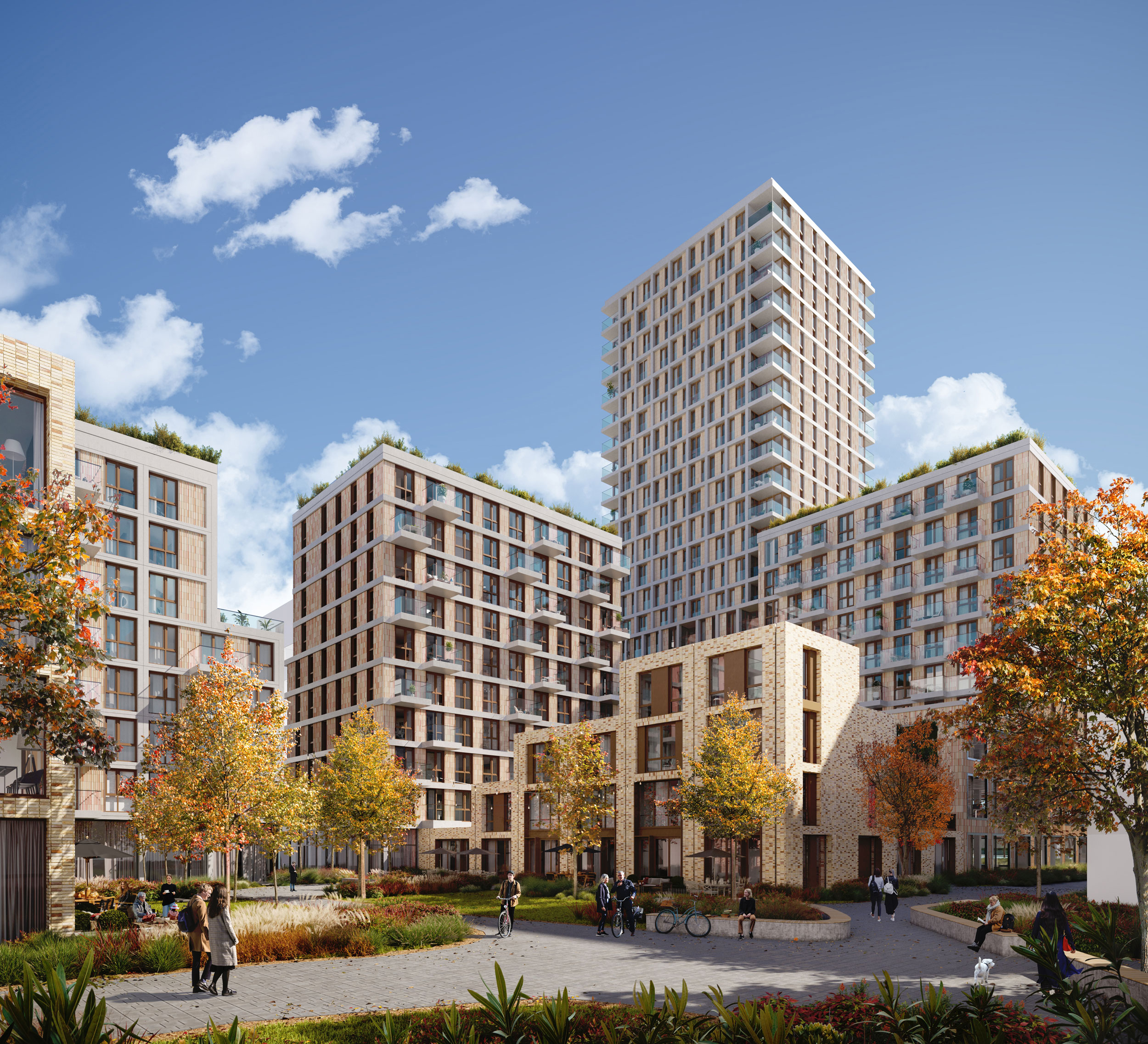 Brisk is an contemporary office with a unconventional style in an urban experience that distinguishes itself from the existing office supply in the area. With this, Brisk can contribute to the distinctive identity of its users.
The ground floor, first and second floor offer large flexible open floors of circa 1,000 sq m each. This layout makes it possible to incorporate many workplaces on these floors and to use them efficiently, leaving enough space for meeting and consultation areas.
Brisk facilitates the new way of working with the possibility of traditional office space, flexible work desks, meeting rooms and places to lounge, socialize and have informal meetings. A dynamic office to work, meet and greet.
 A vibrant place to work, living and leisure
Amstel III district is transformed from a monofunctional office area into a vibrant and bustling multi-functional area. The Hondsrugweg that connects the Johan Cruijff ArenA to the A9/IKEA in Amsterdam South-East, will be converted into a park with high-rise buildings on each side.
The varied design of the buildings creates a lively street scene. With the different types of homes which be developed, such as low-rent homes, private sector rental homes and private property homes are being created with studios, city apartments, family apartments and penthouses the area attract a wide variety of residents.
Available Office space
Total for rent 3,247 SQ M LFA divided into:
Ground floor: 972 sq m lfa
1st floor: 1,116 sq m lfa
2nd floor: 1,159 sq m lfa
Anthony Fokkerweg 15
1059 CM Amsterdam
+31 (0)20 626 26 91
Disclaimer
Although the information in on this website has been compiled with the greatest care, no rights can be derived from its contents. The published images provide inspiration for a possible delivery, but no guarantees are given for this.